Defense : our military equipment
Intervening in remote and heterogeneous theatres of operation forces the armed forces to review their logistics and equipment.
- Rapidly deploy light and versatile infrastructures.
- Luring the adversary to better conceal strategic vehicles.
- Rethinking communications, military urgency and personnel protection.
Our solutions allow high gains in use, robust, ultralight and ultracompact, enhanced by technical materials (EMC, absorbent fabrics, multi-spectral signature reduction, heating fabrics, etc.).
Drone cage
This large modular drone cage allows for pilot training, demonstration and testing of drones in regulated areas.
With no limit to the number of modules, the 5.3 metre high by 8.25 metre wide modules can be assembled using a zipper system to create a length of cage adapted to your use.
For internal or external use, this captive air structure remains compact and easy to transport without technical means.
Faraday room
Turn part of your open space or meeting room into a Faraday cage.
Standard product with a surface area of 20m² (5mx3m) and a height of 2m, with the possibility of a customised design.
With a total weight of 35kg, this room is operational in 10 minutes.
Isolated from electromagnetic fields, this product will allow you to protect yourself from communication networks, Wi-Fi, Bluetooth... or to carry out tests.
Decontamination shower
This shower is intended for use by the military during their interventions on contaminated sites.
It allows the operators to follow the decontamination cycle, following the steps described below:
- Recovery of the contaminated suit.
- Operator's shower.
- Dressing cabin.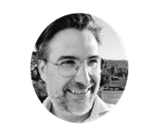 Contact
M. VOLLET Ludovic
Key Account Manager
AIRCAPTIF
Michelin Group
+33 7 88 58 56 03
ludovic.vollet@aircaptif.com