Aeronautics & Space: Faraday cages and custom-made products
The aeronautics and space sectors are facing real challenges today.
AirCaptif answers your problems by disrupting the processes of the main companies in the sector:
- Rethinking the use of measurement equipment (Faraday cages, lightning tests).
- Protecting sensitive equipment, personnel or antenna emissions.
- Work differently on the maintenance of aeronautical and space equipment.
Thanks to the trust of our customers, we co-design innovative solutions for all companies in the aeronautics and space sector.
Through inflatable solutions augmented with technical materials, our customers have obtained critical gains in logistics, weight, and respect for schedules, allowing the filing of patents and the industrial validation of concepts.
AirCaptif & Dassault Aviation - Faraday Cage
AirCaptif, a subsidiary of the Michelin Group, is continuing its development by presenting the world premiere of a technological innovation developed in partnership with Dassault Aviation.
Before being put into service, aircraft must undergo very demanding certification tests. One of these tests (High Intensity Radiated Field) checks the reliability of the aircraft's fuselage and its ability to withstand lightning strikes.
While it takes two years to build a conventional Faraday cage, the AirCaptif inflatable solution is operational in just one day. This is a real technical breakthrough, driven by AirCaptif's capacity for innovation.
Faraday cage
You have electromagnetic characterization challenges on simple, complex, heavy or bulky assemblies.
Our FARADAY cage meets your need for space, assembly time and personnel safety.
This ultralight enclosure can be integrated into your environment in a few minutes, without noise or energy, for several days if necessary.
The "zero metal" structures are modules that can be assembled endlessly to form Faraday cages of any size.
Lightning test cones
Thanks to their lightness, robustness and simplicity of installation, these cones contribute to the operation of the coaxial system for lightning and high field tests.
These tests reproduce the most stressful cases that the aircraft may encounter in its natural environment.
This standardised test allows the authorities to validate the conformity of the aircraft in order to give it its authorisation to fly.
Wave stirrer
Developed and patented by Dassault Aviation and AirCaptif of the Michelin Group, the wave stirrer allows electromagnetic waves to be diffused inside the Faraday cage.
With its controlled rotation, the waves are stirred in a homogeneous and isotropic way.
Compact and light when folded, it fits in a car boot.
You can easily transport it in different enclosures.
To adapt to the dimensions of your EMC chamber, the stirrer can be made to measure.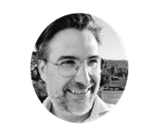 Contact
M. VOLLET Ludovic
Key Account Manager
AIRCAPTIF
Michelin Group
+33 7 88 58 56 03
ludovic.vollet@aircaptif.com